Price is lower in store
You may ask why charge more online than in store? That is a great question. Some manufacturers have something called MAP pricing policy or "Minimum Advertised Price". That means if you advertise or display a price online it can not be lower than the MAP, But MAP does not effect what we can sell it for in store. So since we are always trying to give our customers the best deal possible we sell those products for a cheaper price in store.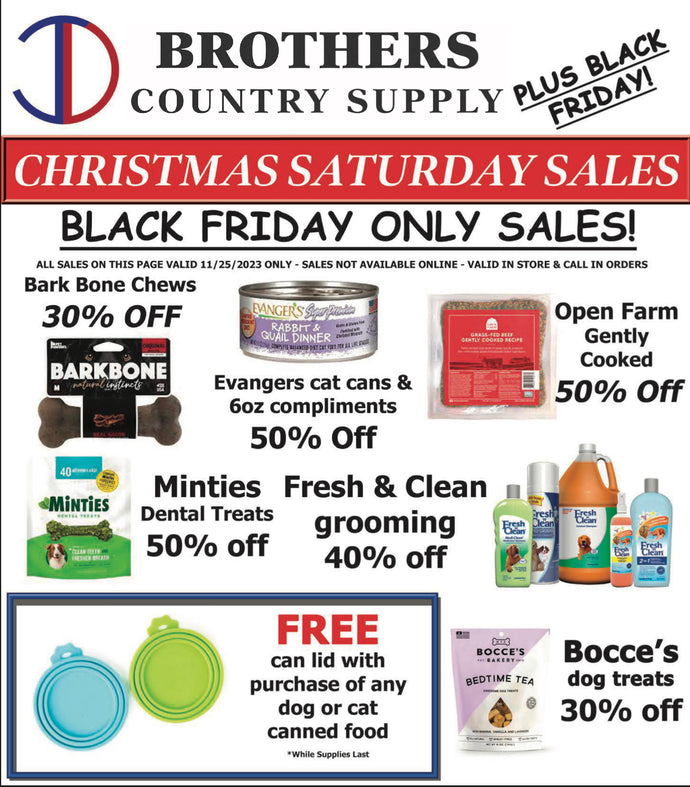 Black Friday Sales
All these sales and more each Saturday up until Christmas.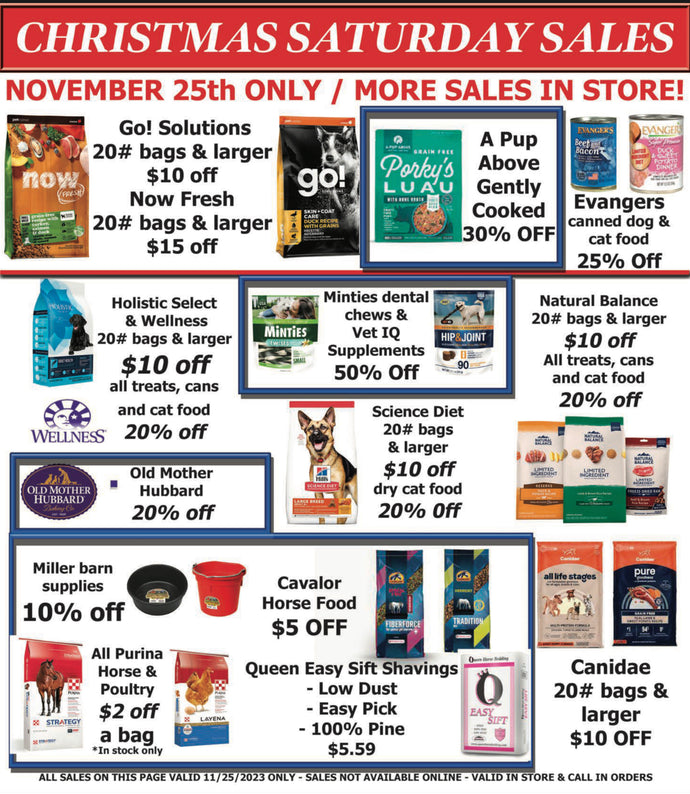 First SATURDAY SALE
NOVEMBER 25TH ONLY
ALL OF THESE SALES PLUS SO MUCH MORE! STOP IN AND SAVE BIG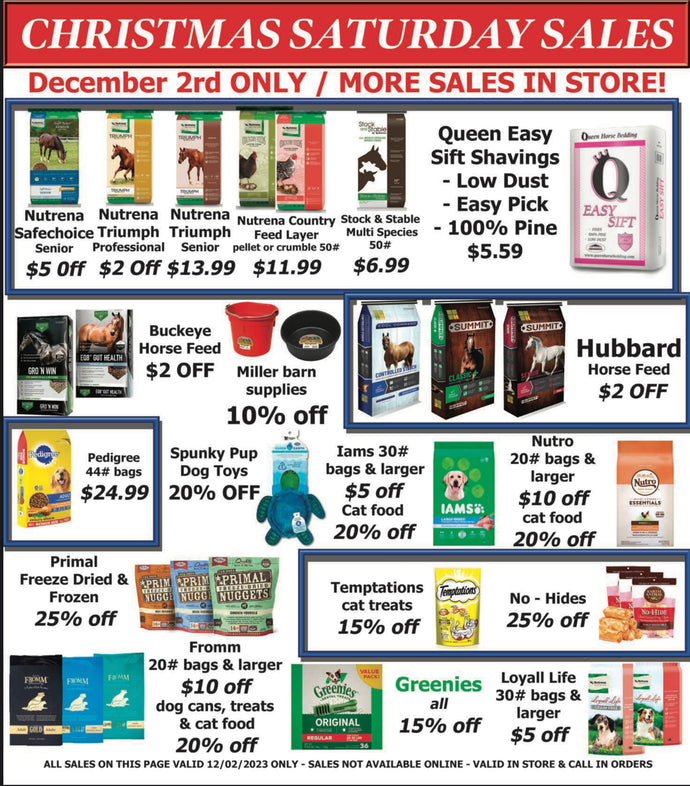 SECOND SATURDAY SALE
DECEMBER 2ND ONLY
SAVE BIG ON BIG NAMES BRANDS FOR HORSES, DOGS, CATS, CHICKENS AND ALMOST EVERY OTHER ANIMAL IMAGINABLE.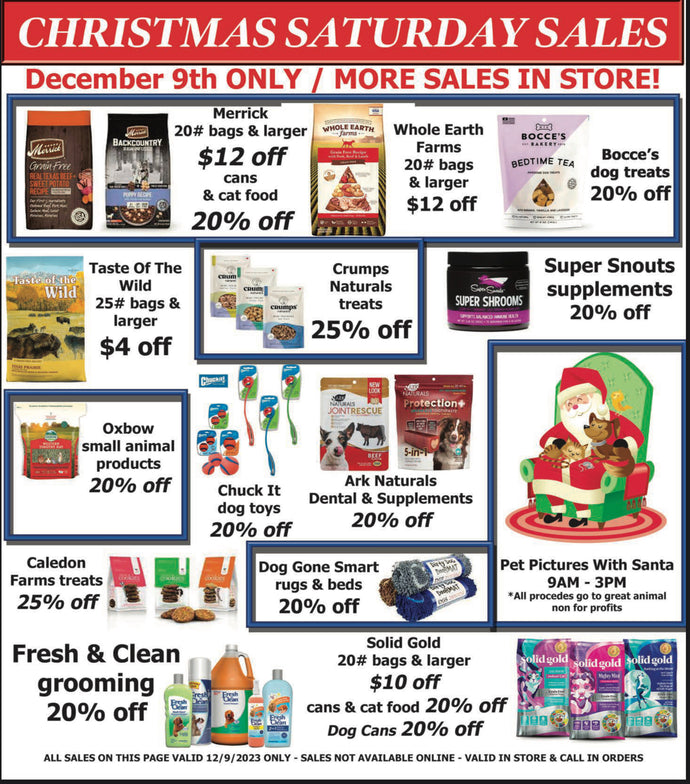 THIRD SATURDAY SALE
DECEMBER 9TH ONLY
BRING YOU PETS IN FOR PICTURES WITH SANTA FROM 9AM - 3PM. ALL PROCEEDS GO TO GREAT ANIMAL NON FOR PROFITS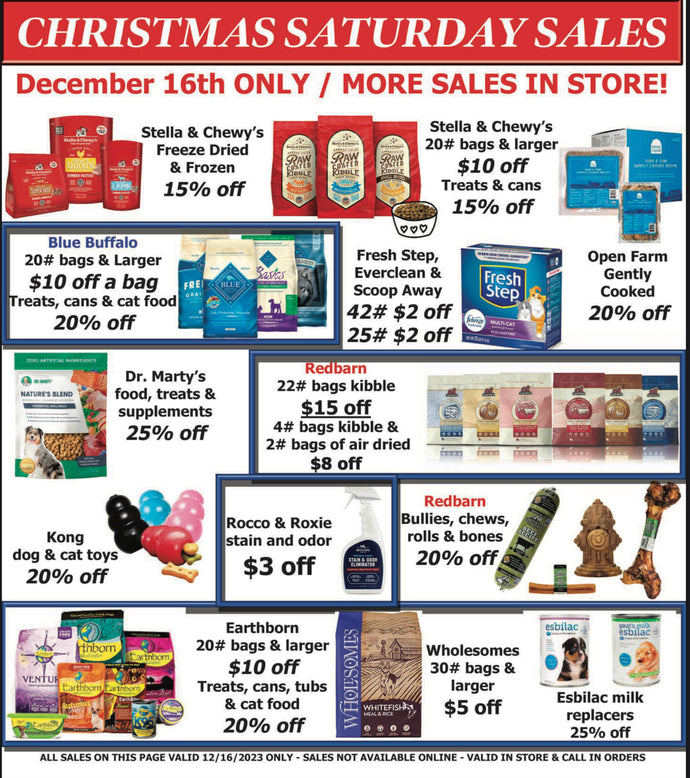 LAST SATURDAY SALE
DECEMBER 16TH ONLY
LAST CHANCE TO STOP IN AND SAVE BIG ON ALL YOUR ANIMAL NEEDS. MERRY CHRISTMAS EVERYONE :)